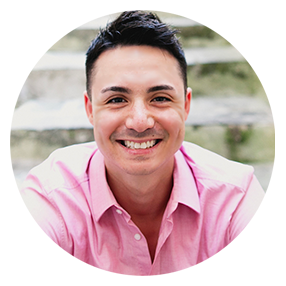 Nicholas Kusmich
THE best Facebook strategist… in the world!
Some head spinning figures!
Founder of the H2H Media Group and the League of Extra Ordinary Facebook
Marketers and creator of The Art Of Lead Generation
Highest campaign ROI (Return on Investment) in the world: 30,973%
Creator of the "Contextual Congruence" process developed based on the marriage between direct response marketing and understanding social behavior
Works with A-List clients including top thought-leaders, NYT Best Selling Authors, Top Inc 500 and fast growth companies creating advertising campaigns that convert.
Some key figures about his work:
In the area of Business Training :
92,209 Leads in 12 days
In the area of Coaching:
1,163.5% ROI(Return on Investment)
In the area of Ecommerce:
$374,630.81 in 6 days
In the area of Health:
$1.3M+ revenue in 22 days
In the area of Health Supplements:
1656.34% ROI in 14 days
In the area of Information product:
$3,228,259.39 in revenue in 27 days
In the area of Live Event:
2,054.86% ROI
In the area of SaaS (Software as a service: any Cloud service that allows clients to access software apps online):
12,063.2% ROI
Some past clients:
the Robbins Madanes Group, Ryan Lévesque, Brightway insurance, Bank On Yourself, Crytzer England Group. Able Finanacial Group, SamCart, Bill Baren, Maria Andros, Taki Moore, Shanda Sumpter,Todd Herman, Ryan Deiss, Tucker Max, Todd Herman, Josh Turner, Mel H Abraham, Dan Martell, and many more